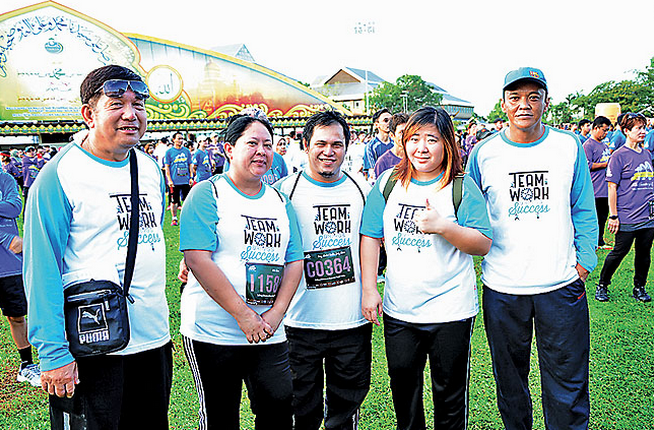 SOME 5,000 individuals from all walks of life came together to mark the historic celebration of 100 Years of Formal Education in Brunei Darussalam with The Century Run held at Taman Haji Sir Muda Omar 'Ali Saifuddien yesterday morning.
In addition, the event was also organised by the Co-Curriculum Education Department to celebrate the 24th Teacher's Day.
The guest of honour was the Minister of Education, Pehin Orang Kaya Seri Kerna Dato Seri Setia (Dr) Haji Awang Abu Bakar bin Haji Apong.
He received the torch from 100 runners comprising sponsors and volunteers who arrived at the door step of the Taman to complete the torch run.
Joining the Minister of Education at the event was the Deputy Minister of Education, Dato Seri Setia Awang Haji Yusoff bin Haji Ismail and the Deputy Minister of Religious Affairs, Pengiran Dato Paduka Haji Bahrom bin Pengiran Haji Bahar, as well as permanent secretaries, deputy permanent secretaries and officials from the Ministries of Education and Religious Affairs.