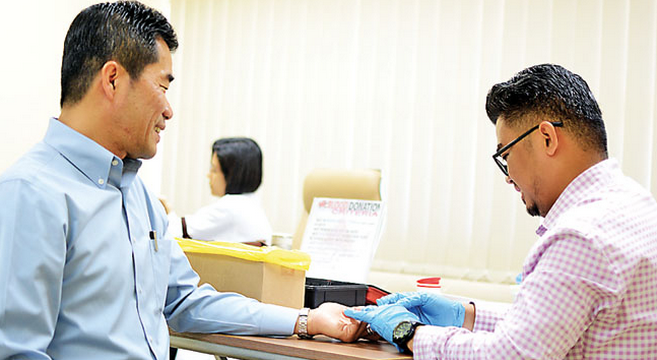 STAFF of Brunei Press yesterday afternoon rolled up their sleeves for a good cause at the blood donation drive held at the Brunei Press Commercial Printing Service's building.
Personnel from Mobile Blood Bank, Raja Isteri Pengiran Anak Saleha (RIPAS) Hospital were on hand to provide health check as well as assistance in blood donation.
Organised annually, the blood donation drive is part of the Corporate Social Responsibility programme of Brunei Press.